Pastor's Manual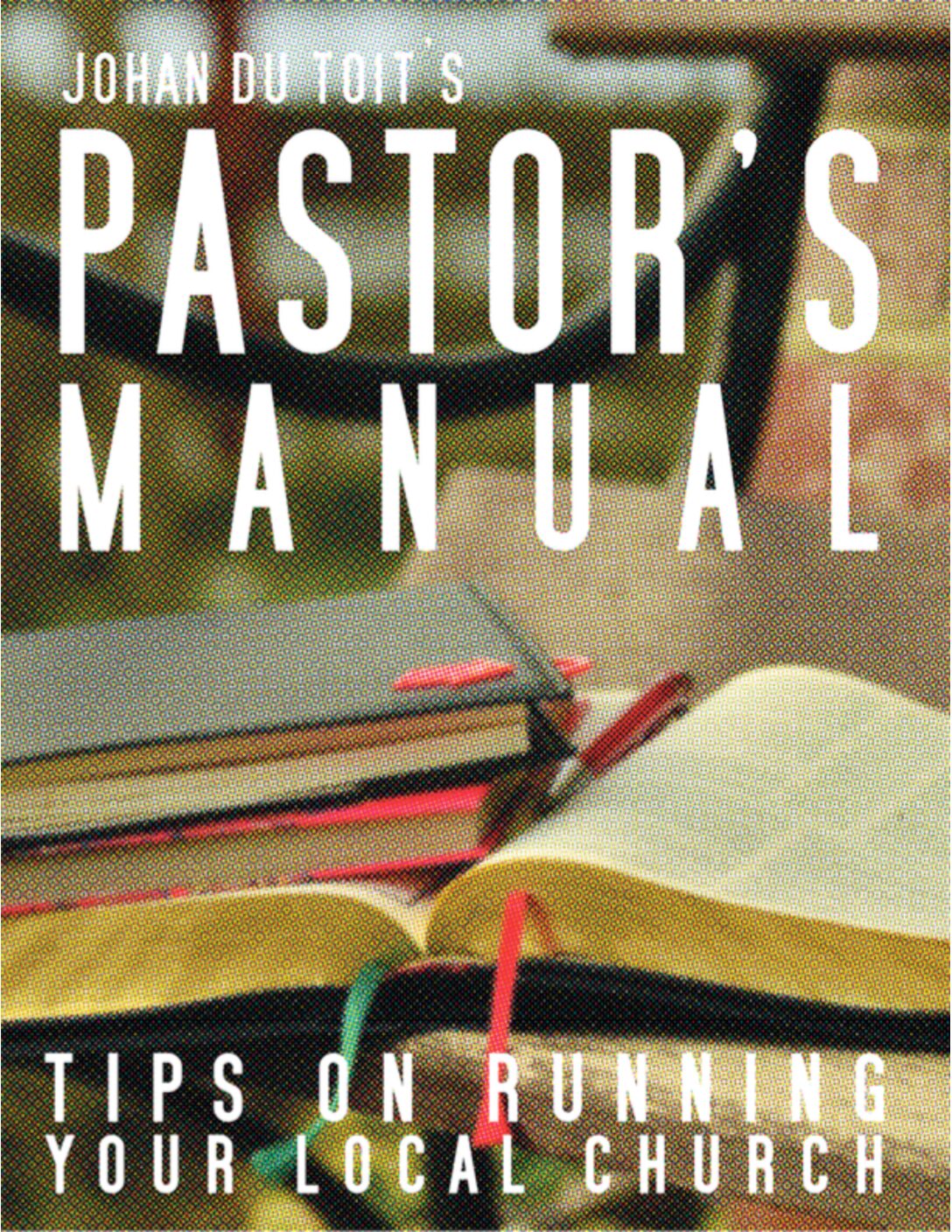 I put together the notes in this manual when we started our ministry fresh out of Bible School, and always found it very helpful when something unexpected happened in our church. I now make them available to other ministers. Pastors are always looking for fresh ways to increase their effectiveness as they serve their churches.
When we later began to train people for the work of the ministry through WordWise Word School, I added some more content and now make this manual available to our graduates to help them in their ministries. It has always been our desire to help people become effective ministers because it is so unwise to make unnecessary mistakes at the expense of the gospel message.
I offer these guidelines with the full understanding of and respect for the importance of local customs and legislation on some of the aspects discussed here. It is wise to respect customs and traditions that are not in conflict with the Word.