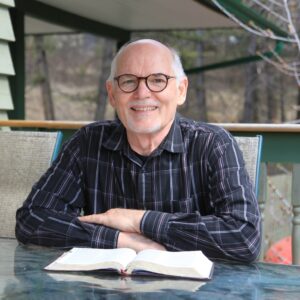 Johan is a visionary, author, teacher of the Word and pastor. He has been a student of the Word since his childhood, and still today.
He was born and raised in a family of ministers in South Africa.  After a season in the banking industry, he entered the ministry as a missionary pastor in Flanders, Belgium, with his wife Gerda, and their two sons. After almost 9 years in Belgium they emigrated to Canada in 1999 and became citizens soon after.  Johan pastored a church north of  Toronto, Ontario for 16 years. His season as a local church pastor came to an end in 2015 when he and his wife relocated to British Columbia. They now reside in Mexico.
As the founder (1997) and President of WordWise Word School Inc., an international correspondence Bible school, he also travels regularly to minister. Most recently in Quebec, he has also ministered in the United States, Trinidad, PNG, Taiwan, Hong Kong, China, South Africa, Liberia, Malawi, Ukraine, England, Holland, Switzerland and more.