Scroll down for downloadable pdf studies and for books available from amazon.com
Secrets of Financial Blessing
SECRETS OF FINANCIAL BLESSING is a balance, non-offensive, faith-stimulating look at the Bible's view on finances.
This devotional focuses on the principles found in Scripture and looks at the attitudes of the giver's heart.
This 52 week devotional will inspire, challenge and show you the way to financial blessing as you align your thinking about giving with God's thoughts!
EXCELLENT FOR PERSONAL STUDY AND EXHORTATION IN YOUR LOCAL CHURCH OR SMALL GROUP
SECRETS OF FINANCIAL BLESSING is available in:
English (Hard copy) at Amazon.com
French – obtain a copy from Luc Gingras
Dutch – Downloadable PDF  (Geheimen van Financiële Zegene) E-mail us at johan@wordwisenetwork.com
Korean – Now available from godpeople.com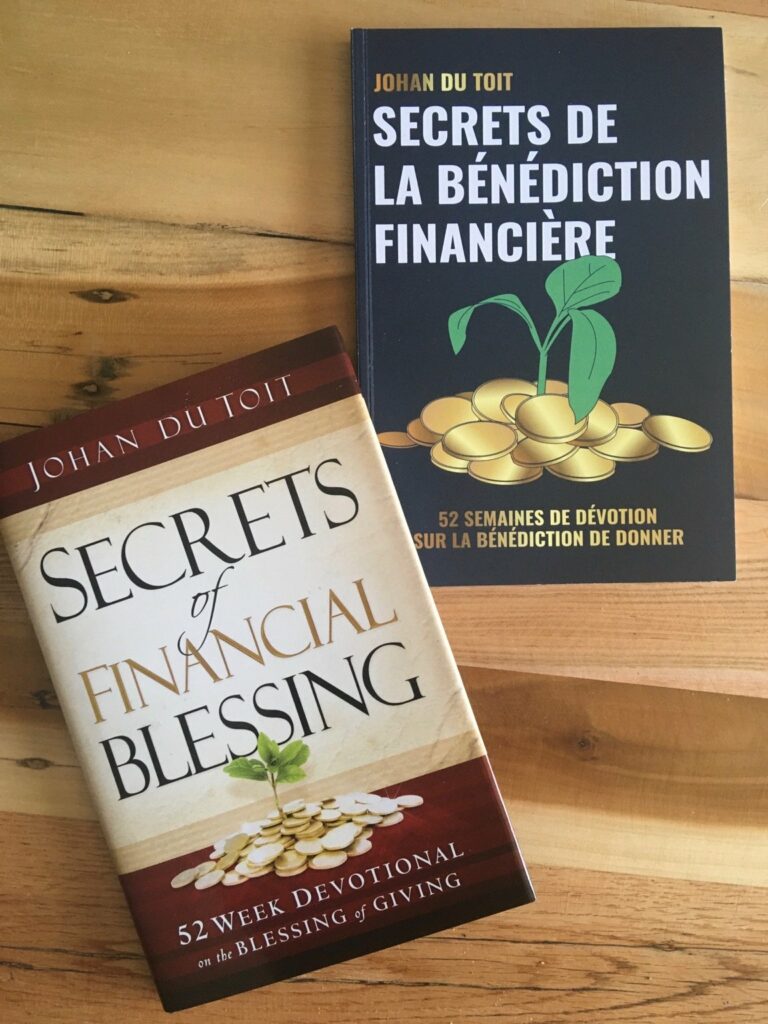 COMING SOON – We are  working on a more efficient download system.  Check back in the near future.
Books available from Amazon.com