Growing in Christ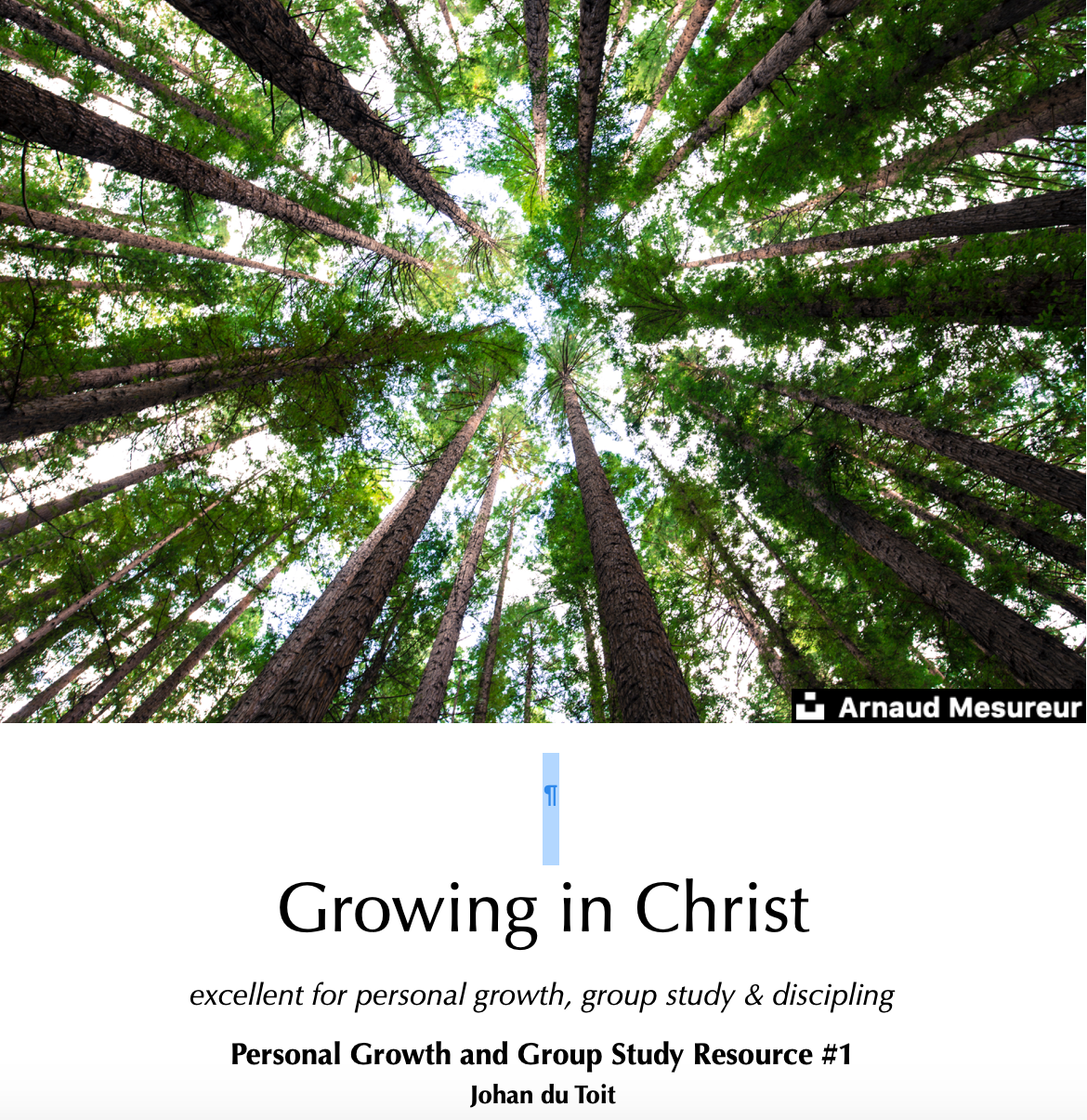 Growing is an essential part of life. We move from total dependance to independence, an, eventually, to taking care of those in need around us.
Growing up spiritually is no different. We received the new birth in Christ as spiritual infants even though we may be advanced in years. There is much learning to do – even some unlearning of old harmful habits and appetites, developing new habits and renewing the mind to think Godly thoughts are all part of the process.
It pleases our heavenly Father when we grow spiritually. As is the case with natural fathers, He has no pleasure in children that don't make progress in their walk with Him. It is so important to Him that He called and equipped some people to aid us in the process. Having mature believers around us as we move through the different stages of growing up is a privilege that should never be underestimated. Their example, advice and admonitions are blessings in disguise.